Big Brother

Live TV Appearence - Endemol Studios Brussels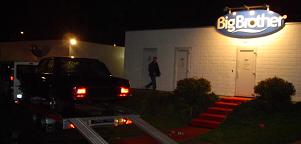 After the last lowrider-show at the Tuning Salon in Mechelen, the
low-mercy crew was asked to come down to the Endemol Studios in Brussels
to do a live performance inside the Big Brother House.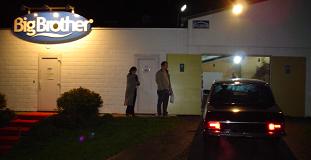 Of course, we couldn't say no - 2 hourse
live on belgium TV infront of 3 million viewers !!!

Once had passed all five security checks and got the mercy off the trailer
it was time to roll in - directly into the "inside-garden" of the container

There were cameras everywhere and they followed every move that we made.
in Addition, an extra camera was installed inside the mercy.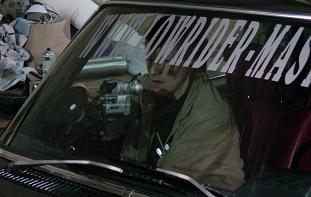 The plan was, that cute Mrs. Belgium would sit in the front seat,
honk the horn and get the inmates out into the garden.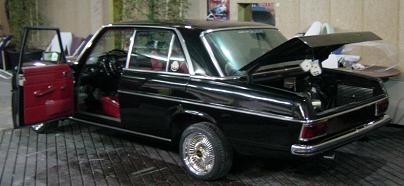 Mr. Voice, Nic (Tunig Salon owner)and I were sitting in the backseat
from where I would hit the swithes and make the low-low bounce
While we took a seat and relaxed before the live coverage started, some just couldn't
get it - we would be live on TV nation-wide !!!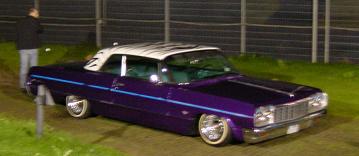 Mr. Voice also brought his '64 anlong to do a little water glass action out side the container

The compact you see above was that weeks project of the inmates - they were
supposed to tune a car using only stuff they already had inside the container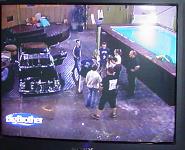 Brussles and nation-wide... at 8 p.m. we were on!

Shaking it for audience and inmates: Mrs. Belgium enjoyed the mercy front seat
again and Mr. Voice got the white t-shirts of the big breasted chicks nice and wet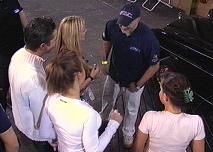 Did you ever wonder why Clemens is called Mr. Voice ?!? Talking non stop !

After 2 hours of constant camera attention, we were finally done at 10:30 p.m.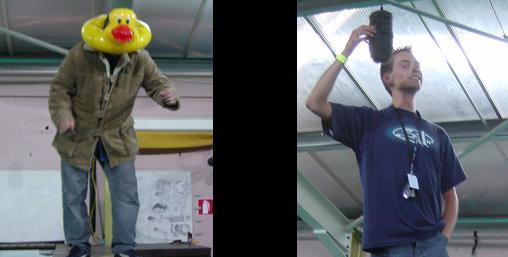 ... and could start to fool-around with the camera equipment again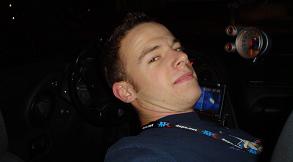 While I drove the mercy back to Mechelen, Lez got to ride back in Nik's Toyota Supra
The car was a little fucked-up after Nik broke his front wing by the big brother
house. Plus, they were hardly able to see the highway 'cause the windshield was all fogged-up
- they still did 150 mph and were back in no time !

Back to Show Coverage



© 2004 by Michael Steinmetz, Bayreuth